Forza Horizon 4: Fortune Island Expansion
Posted by: PG,
Treasure, adventure, and epic driving action awaits you on Fortune Island, the first expansion for the critically acclaimed open world racing game Forza Horizon 4.
Travel to Fortune Island and experience the most treacherous expansion ever seen in the Forza Horizon series. Fortune Island is full of extreme terrain just begging to be explored in the vehicle of your choice. Navigate the sheer cliffside roads of Laufey's Throne at speeds that are only limited by your courage. Get slideways through a massive drift zone on the Needle Climb – the largest paved mountain switchback road in Forza Horizon history. From the forests of Oldlarch Forest to the mysterious sunken village of Fenholm, Fortune Island rewards the curious and the brave alike.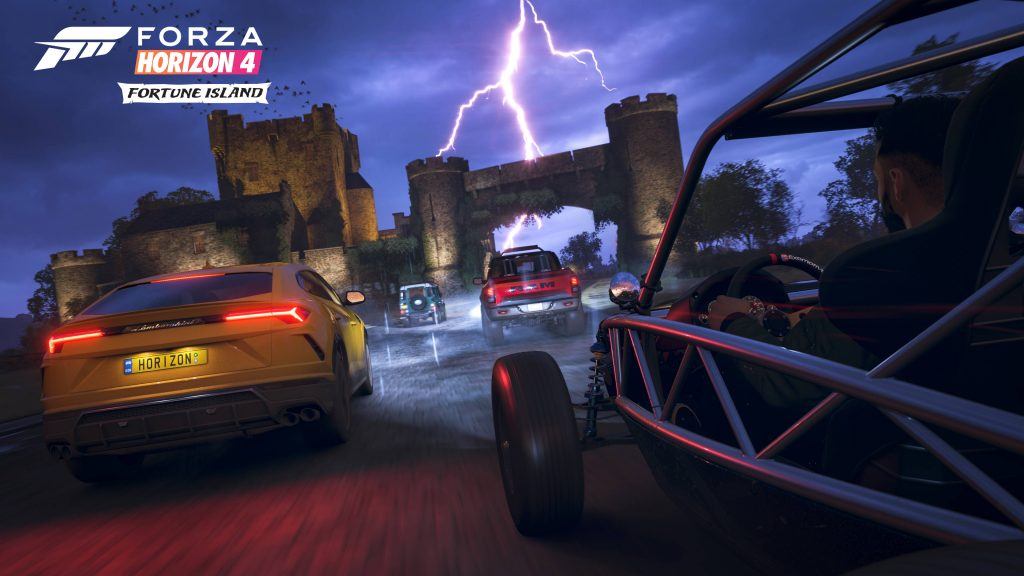 While the terrain of the island is dangerous enough – and ideal for the dozens of events Cross Country, Asphalt Races, Drift Zones, and more that you'll encounter – the weather is just as perilous. Moody, atmospheric storms, driving wind, lightning strikes, and the beauty of the Aurora Borealis all await as you chart a new location for the Horizon Festival.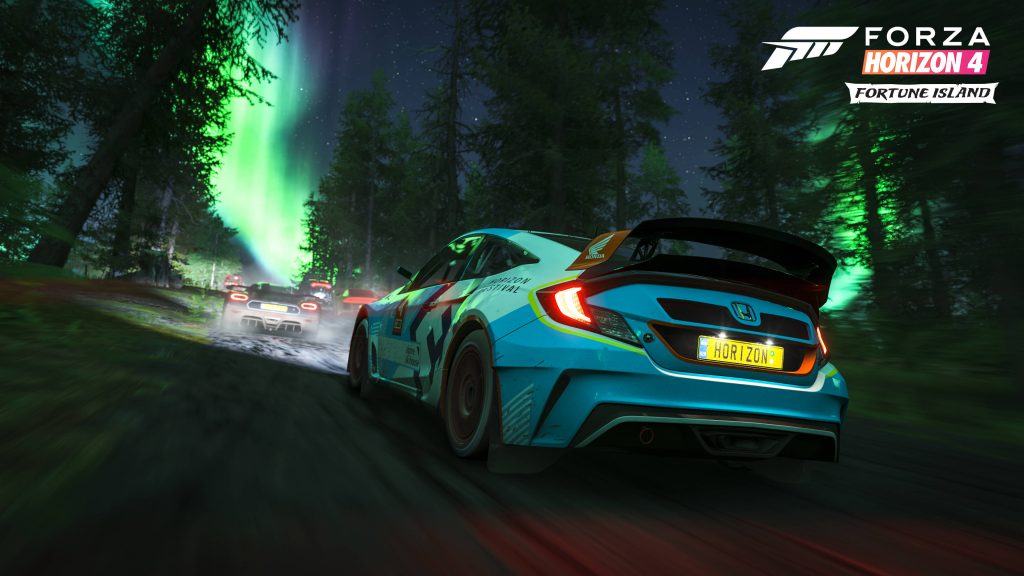 You'll find new challenges and new events to take part in around practically corner. The "fortune" in Fortune Island is a very real thing. As soon as you arrive on the island, you'll be immersed in a quest to search down treasure chests scattered across the expanse of the island. Solve the riddles and locate the treasure chests to add millions of credits to your bank account, as well as some amazing new vehicles.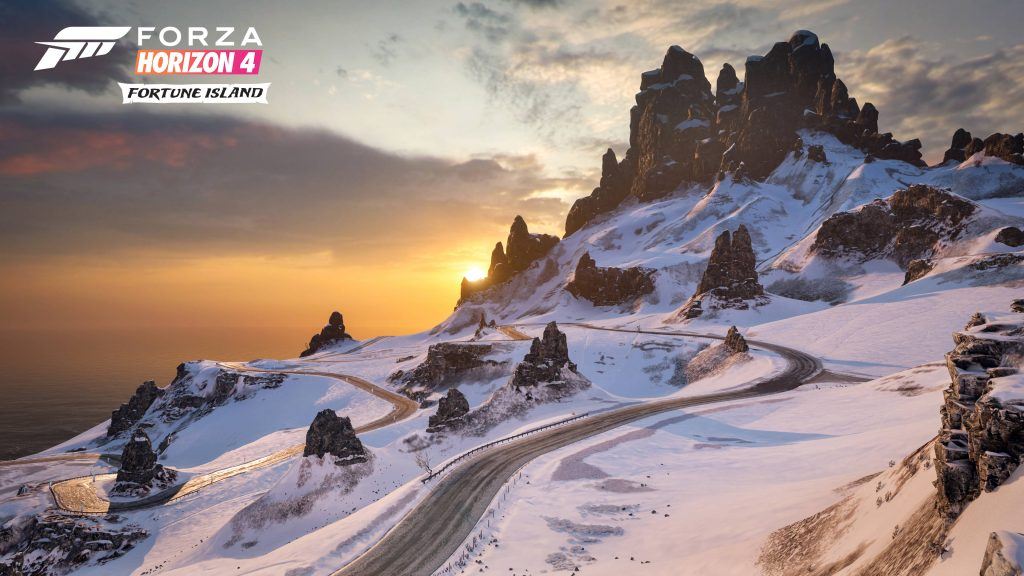 Along the way you'll take part in dozens of new events, including the brand-new Trailblazer PR Stunts, where your goal will be to find the quickest route between two points. With huge elevation changes, and tricky terrain at every turn, Trailblazer events are a test of route planning, split-second reactions, and driving skill all at once. In addition, players can live a new Horizon Story: Drift Club 2.0.