Forza Horizon 3
Posted by: PG,
"Forza Horizon 3 is a modern day masterpiece."
– Daily Star, 5/5.
Forza Horizon 3 was our second title for Xbox One, and first for Windows 10 PC with Xbox Play Anywhere. Winning over 40 'Best of' awards at E3 2016, including a Game Critics Award, Forza Horizon 3 has been Playground's most acclaimed title to date.
This Is Your Horizon
You're in charge of the Horizon Festival. Customize everything, hire and fire your friends, and explore Australia in over 350 of the world's greatest cars. Make your Horizon the ultimate celebration of cars, music, and freedom of the open road. How you get there is up to you.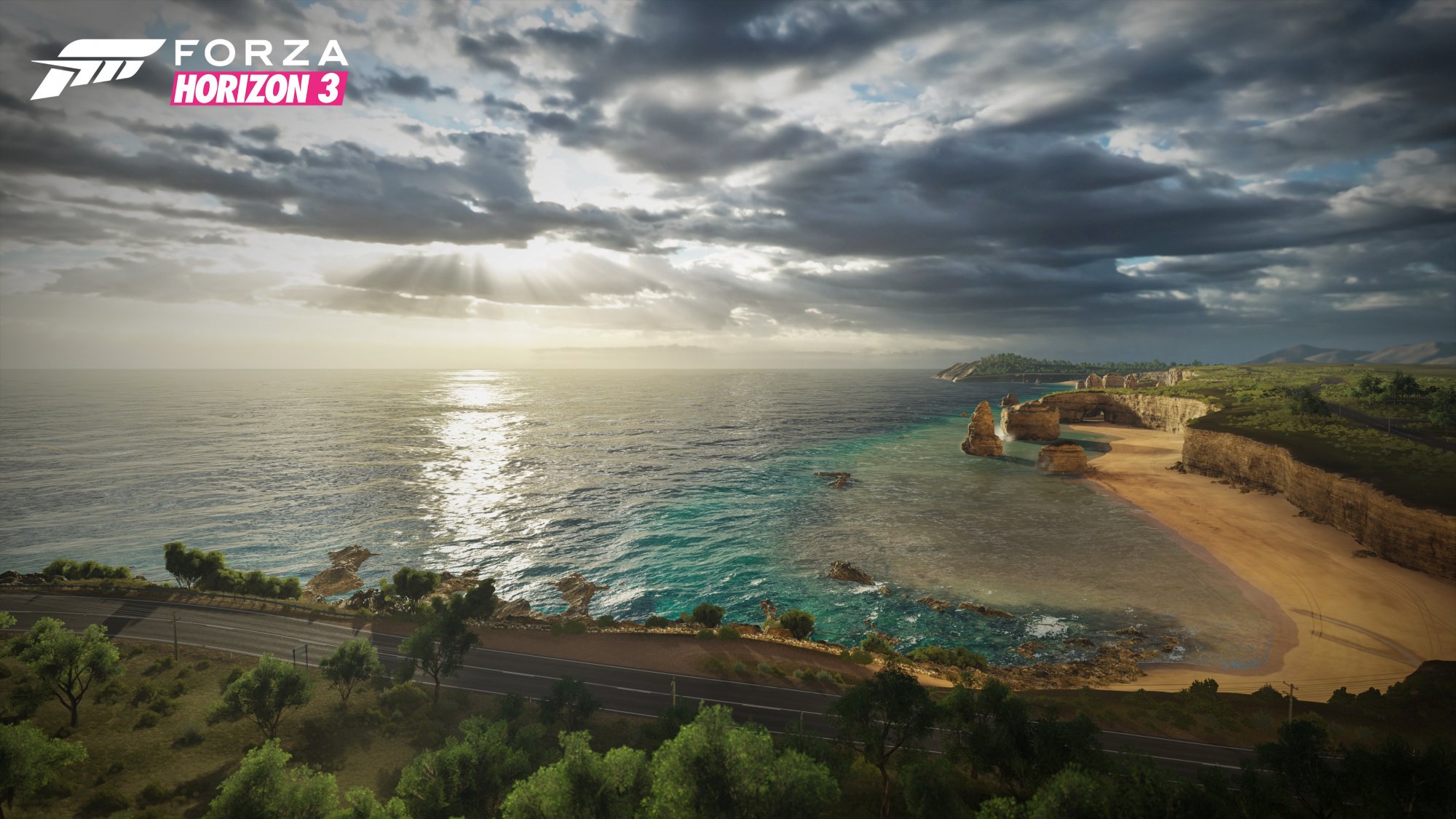 "Forza Horizon 3 is as beautiful as it is engaging."
– Polygon, 8.5/10.
Explore Australia in over 350 Cars
Explore the Horizon Festival's Largest and Most Diverse World Ever.  Drive through the vast desert and rocky canyons of the Outback to lush, wild rainforests, and the sandy beaches and gleaming skyscrapers of Australia's Gold Coast.
Choose from Over 350 of the World's Greatest Cars recreated with ForzaVista™ detail including full cockpit views, working lights and wipers, and new vehicle types bringing all-new driving experiences never before seen in Forza.
Discover New Driving Gameplay including Danger Sign Jumps, Convoys, and Drift Zones, which are just some of the exciting new driving challenges that await you.
Star in Thrilling Showcase Events that pit you and your car against a fleet of powerboats, even a giant zeppelin!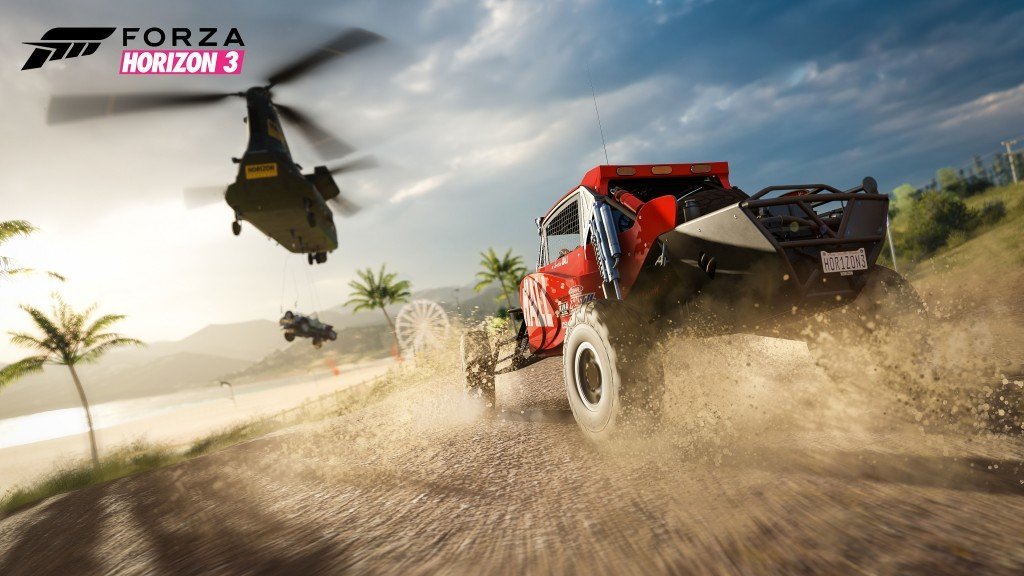 "Playground Games' series has never been a more triumphant standard-bearer for racing games as pure, escapist entertainment."
– Eurogamer, Essential.
You're in Charge
Hire and Fire Your Friends. You're the boss. Hire your friends' Drivatars to help you gain fans and expand your festival, and form Convoys with them to explore the world even when they're not online. If they're not winning you fans, fire them!
Create and Share Gameplay. Horizon Blueprint gives you the power to modify every aspect of race events, championships and Bucket List challenges – and instantly share your custom events with friends.
Customize Everything. Choose your driver character, create custom paint jobs and vanity license plates, add new body kits – even select your own car horn sound.
Drive to the Music You Love. Choose from eight diverse radio stations, or create a custom station from your own music collection with Groove Music.


"This game gets my heart rate going like no other racer. It captures the childish glee of playing with toy cars and combines it with the adrenaline of throwing yourself around in a very expensive hunk of metal."

– Trusted Reviews, 5/5.
Start an Online Driving Adventure
Online 4-Player Co-op allows you and your friends to experience the variety, competition, and rewards of a Horizon campaign together for the first time.
Create Your Bucket List and challenge friends to beat you at your own game.
Rule the Leaderboards. Beat your rivals in every race event, Speed Camera, Danger Sign Jump, Drift Zone, and Bucket List you find; everything you do is a chance to one-up your friends.
Play the Auction House to find rare cars and incredible works of art by the most talented creators in the Forza community.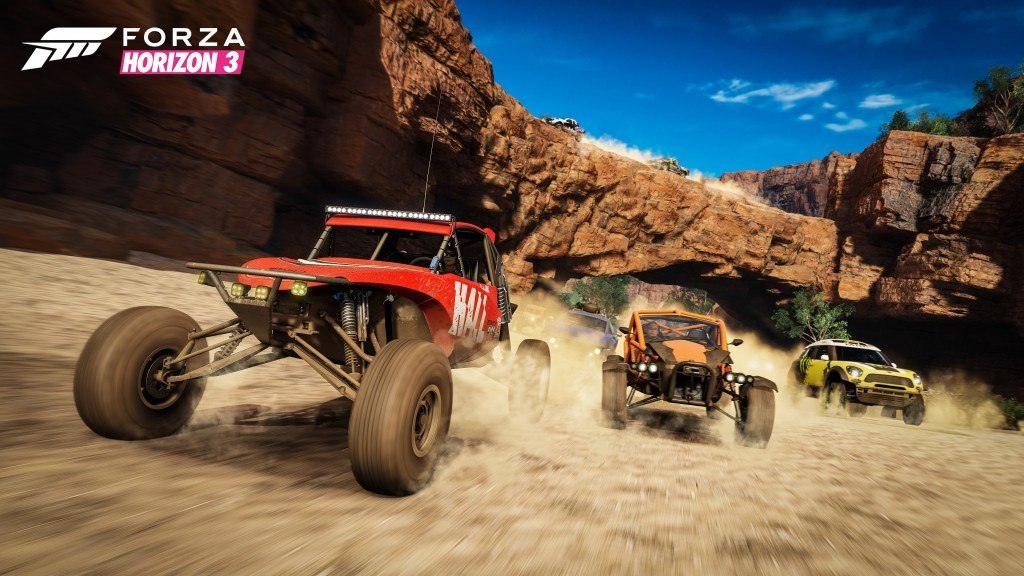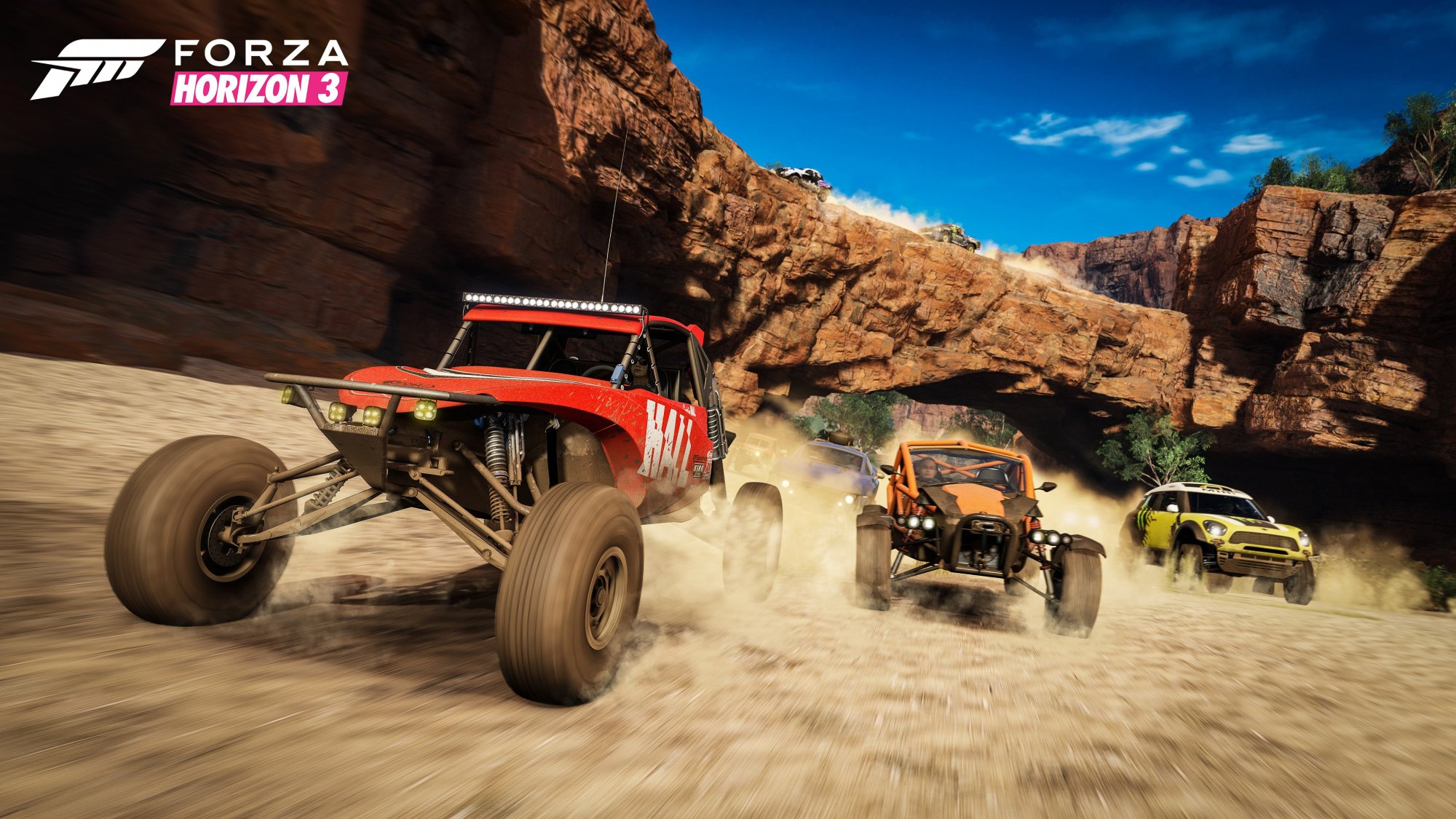 "Forza Horizon 3 is a masterclass in open-world racing and bigger and better than its excellent predecessor across the board."
– IGN, 9.5/10.