Forza Horizon 3: Hot Wheels Expansion
Posted by: PG,
Forza fans, your Hot Wheels fantasies have come true!
The second Forza Horizon 3 expansion – Forza Horizon 3 Hot Wheels – arrives exclusively on both Xbox One and Windows 10 PCs (Xbox Play Anywhere), and is included in the Forza Horizon 3 Expansion Pass.
This expansion lets players travel to a brand-new location in Australia, a place where lazy Sunday drives are replaced by insane high-speed stunts on miles of looping, banking, giant iconic orange Hot Wheels tracks. Starring famous Hot Wheels vehicles like the Twin Mill, the Rip Rod, and the Boneshaker, Forza Horizon 3 Hot Wheels promises an automotive adventure unlike anything in Forza history.
Forza Horizon 3 Hot Wheels takes players to six new themed islands located off the coast of Australia; all connected by a network of Hot Wheels tracks – positioned hundreds of feet in the air – featuring classic Hot Wheels configurations like loops, corkscrews, and more. This is stunt driving at its most extreme, where you can master tracks by performing brand new Hot Wheels skills that make use of boost pads, high-bank turns, half-pipes, insane jumps, and even giant mechanical dinosaurs. If you're looking to get creative, check out the new Stunt Swap feature to modify stunt track sections and dare your friends to try them.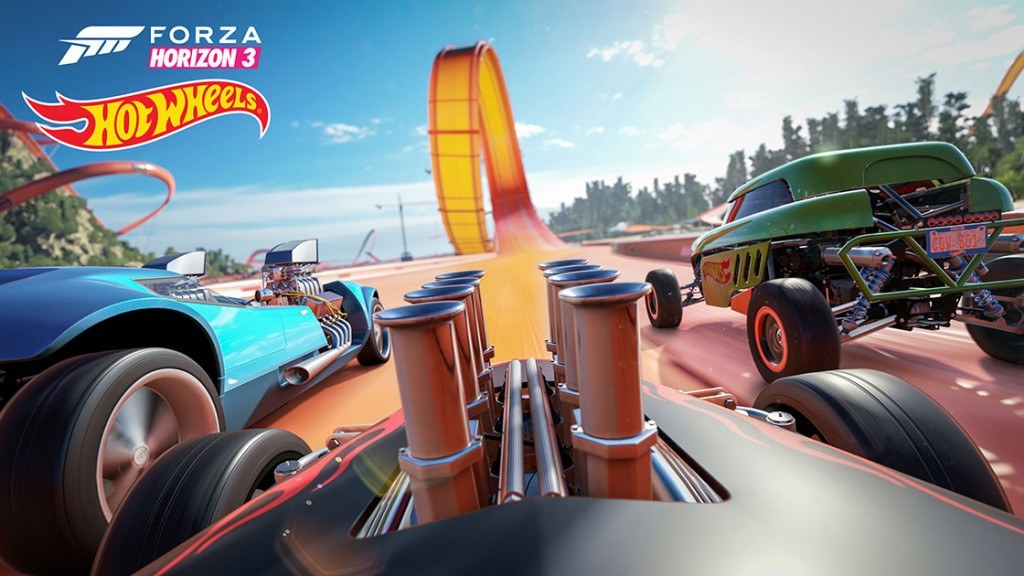 Explore the world of Forza Horizon 3 Hot Wheels in an all-new campaign, completing events on your way towards the ultimate stunt-driving test, an epic Grand Finale taking place on the massive new Hot Wheels Goliath circuit. Hook up with your buddies and compete in online multiplayer racing on Hot Wheels tracks, or find out whose skills reign supreme in a brand-new Playground Arena. Along the way you'll earn 28 new Xbox Live achievements worth 500 Gamerscore.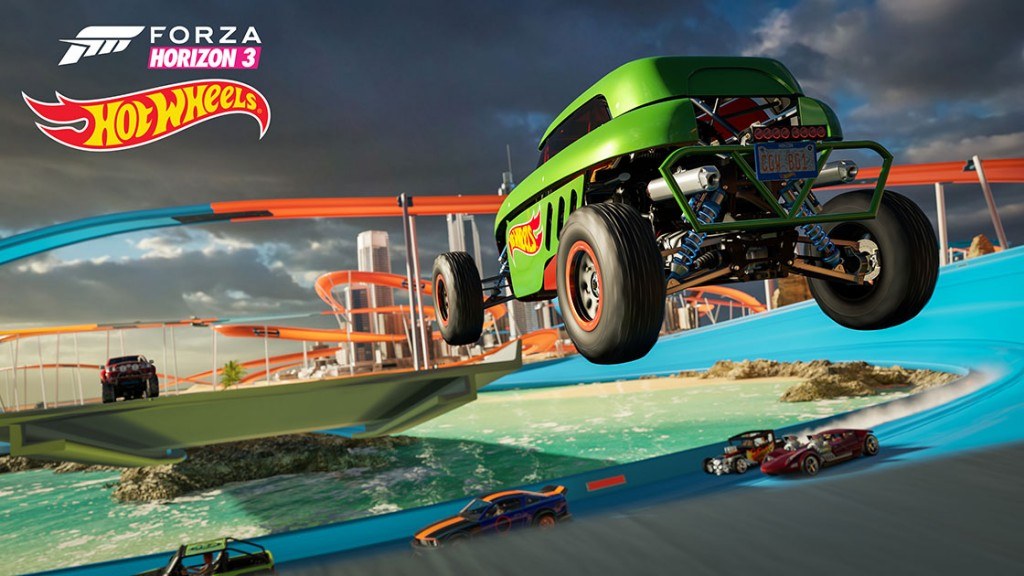 Get ready to explore the world of Forza Horizon 3 Hot Wheels in ten new cars, including a number of Hot Wheels' world-famous vehicles, as well as a brand-new Barn Find just waiting to be discovered and restored.