The Annual PG Summer Barbecue 2015
Posted on:
The Summer Barbecue has become something of a tradition at Playground over the years.
It's a chance for th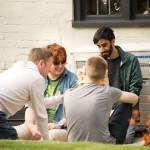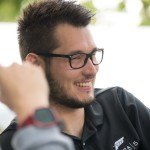 e extended Playground family – staff, partners and kids – to get together and enjoy a summer's afternoon of food, drink and fun. This year's event was held at The Stag at Offchurch, a beautiful country pub just outside Leamington, and was our busiest barbecue yet. It also set the record for the youngest ever attendee, at just two weeks old.
Family ha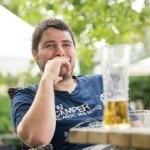 s al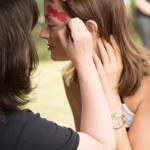 ways been an important focus of the Summer Barbecue and this year kids of all ages enjoyed face-painting and a bouncy castle, while the adults enjoyed the surroundings, free bar and excellent barbecue. Later, some of the adults availed themselves of the face-painting and bouncy castle too, possibly as a direct consequence of the free bar.
We try to invite partners to as many PG events as possible, but the Summer Barbecue is our chance to invite the whole, ever-growing family. This year, it was great to see 'Horizon babies' playing with 'Horizon 2 babies', and to get an opportunity to meet some of the most recent additions – the 'Undisclosed Project babies'. Perhaps next year we'll have a better name for them.