Forza Horizon 4 @ E3 2018
Posted on:
Following the breakout success of Forza Horizon 3 in 2016 we were back at E3 to show our latest release!
Our Chief Creative Officer, Ralph Fulton, took to the stage during the Xbox E3 Briefing at the Microsoft Theatre in Los Angeles to announce Forza Horizon 4. Following months of fan speculation Ralph revealed that Forza Horizon 4 is set in beautiful, historic Britain. The new title also features dynamic seasons that will change gameplay and unlock new events and routes as seasons change within the game.
During E3 fans were treated to a demo of Forza Horzion 4 on Xbox One X kiosks and racing sleds where they could experience first-hand dynamic seasons in the game.
Both the fan and press response to the game has been fantastic with nominations and awards still being counted!
Here are some of our highlights.
Xbox Briefing

Ralph presenting Forza Horizon 4 at the Xbox E3 Briefing
Showfloor

Experiencing autumn in Forza Horizon 4 in a racing sled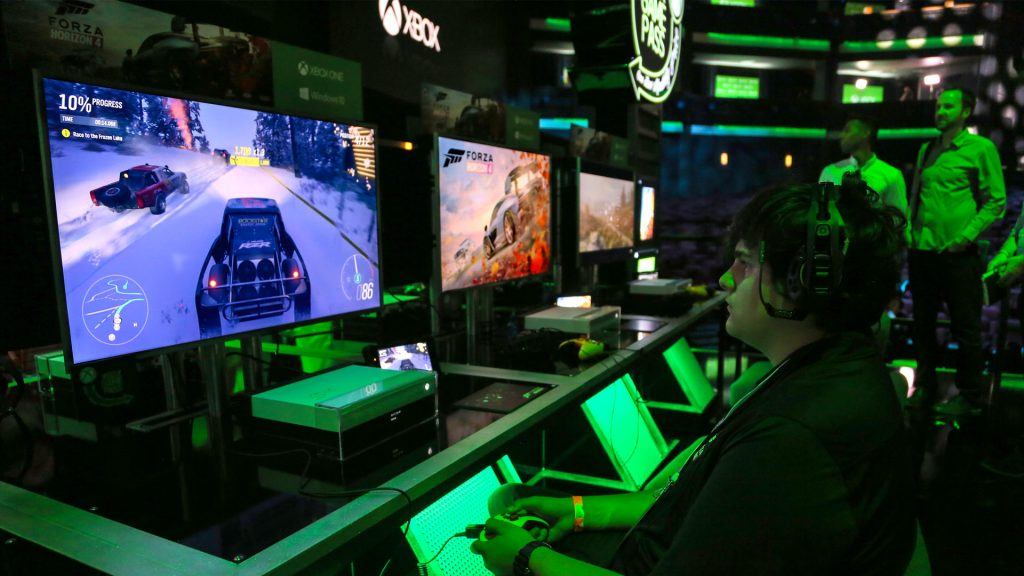 Xbox One X kiosks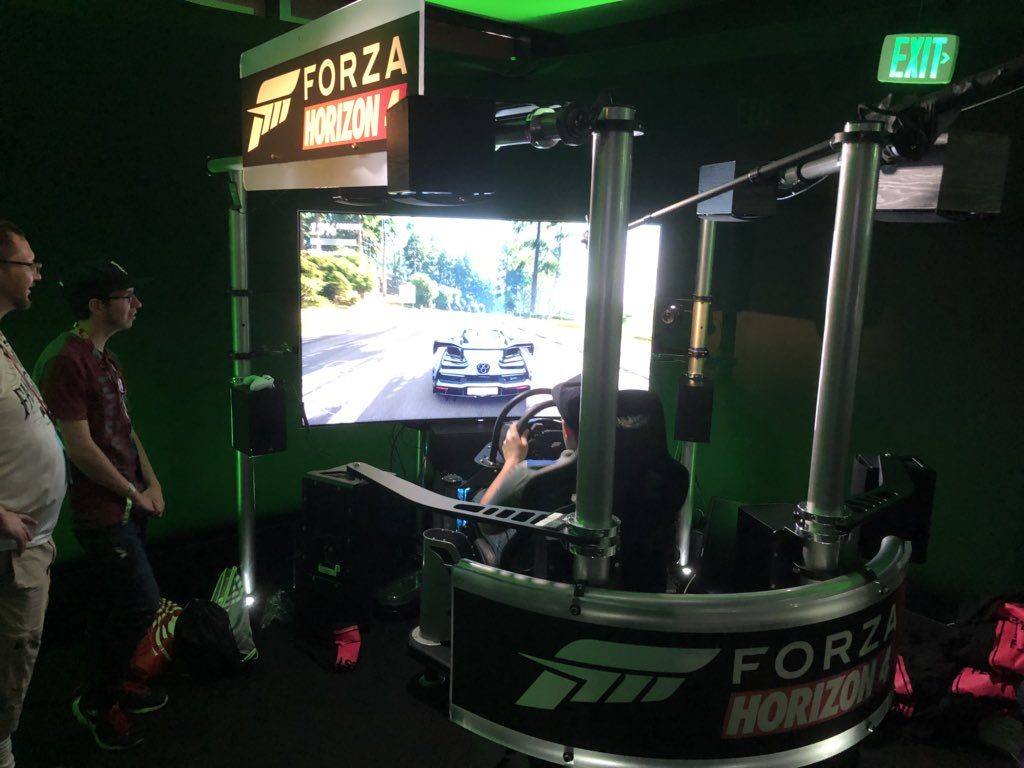 Fans getting to grips with Forza Horizon 4 in a racing sled
Press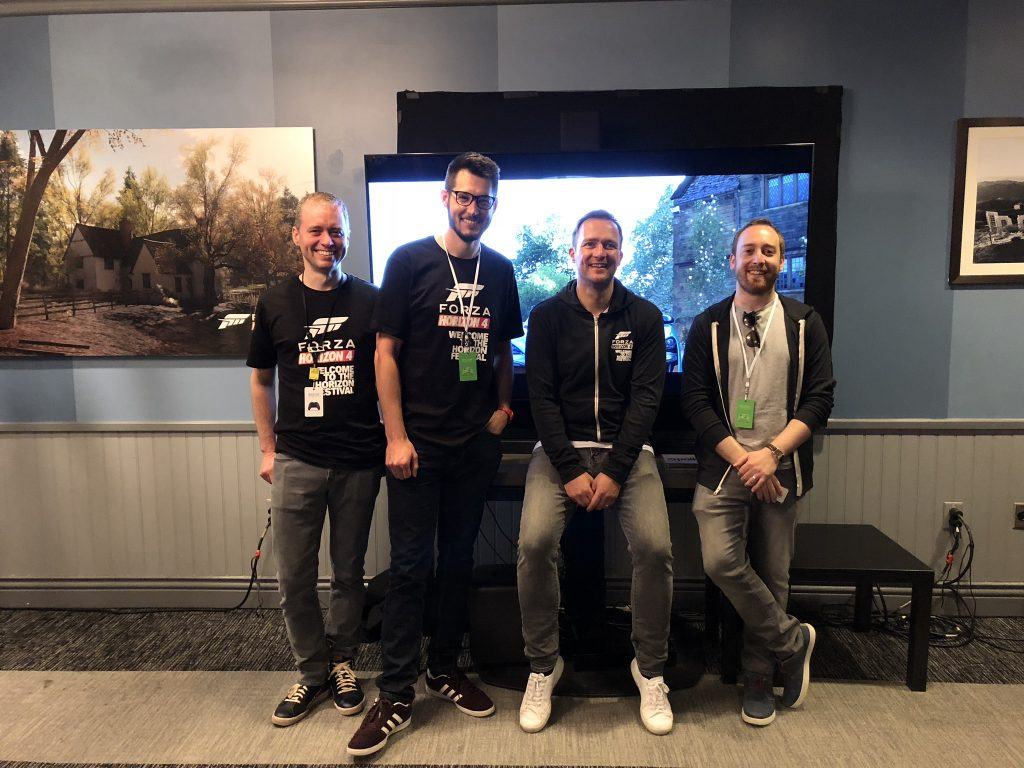 Ready to meet the fans and press – Bill Dollar, Andrew Baranowski, Ralph Fulton and Ben Penrose
Cover Car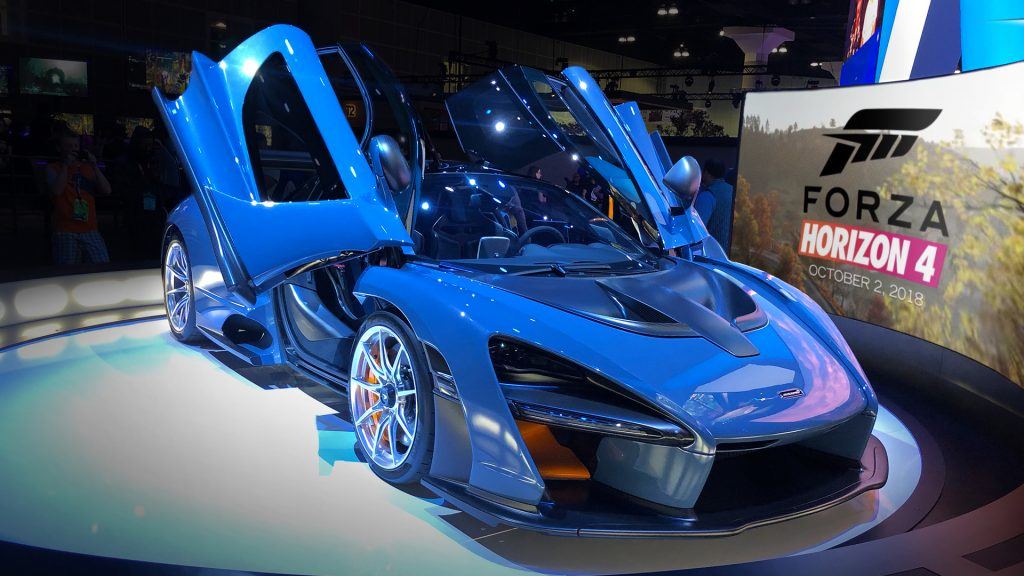 The McLaren Senna making it's North American debut at E3 with Forza Horizon 4