SpecialEffect Grand Prix Karting!
Posted on:
Last week saw two karting teams from Playground Games take part in SpecialEffect's inaugural Grand Prix at Daytona's karting circuit in Milton Keynes. Taking to the track alongside some of the UK gaming industry's best talent the PG teams were expecting great things.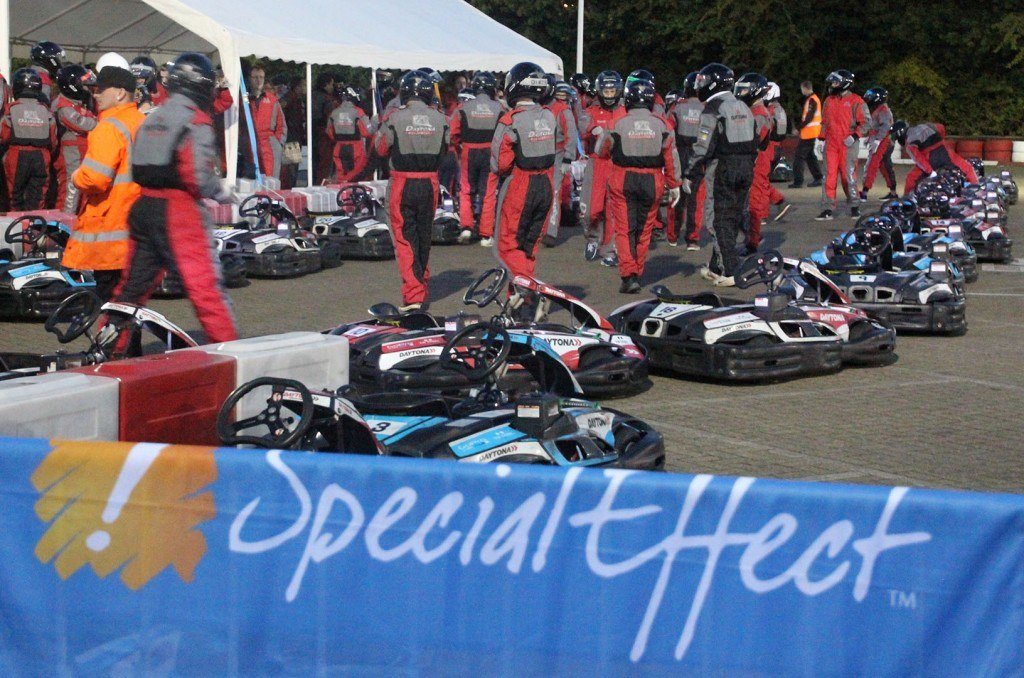 With safety briefing over and several warm-up laps completed (some more rusty than others) 29 eager racers took up their places on the starting grid (with the PG karts placed in positions 5 and 18). As daylight faded the floodlights were switched on and the marshals triggered the starting lights.
Like a scene from the Singapore Grand Prix the sprint to gain places on turn 1 saw the first crash of the evening – though many more yellow flags waved over the course of the next 2 hours.
Using the pile-up to their advantage the trailing PG kart managed to move from 18th to 10th in the field but subsequently picked-up a 30 second sin bin penalty – it was serious racing ladies and gentlemen, penalties and all.
As the drivers jostled for position the fastest lap of the evening was set by none other than PG. However, this accolade was taken by The Dark Horses (a competing team) shortly after.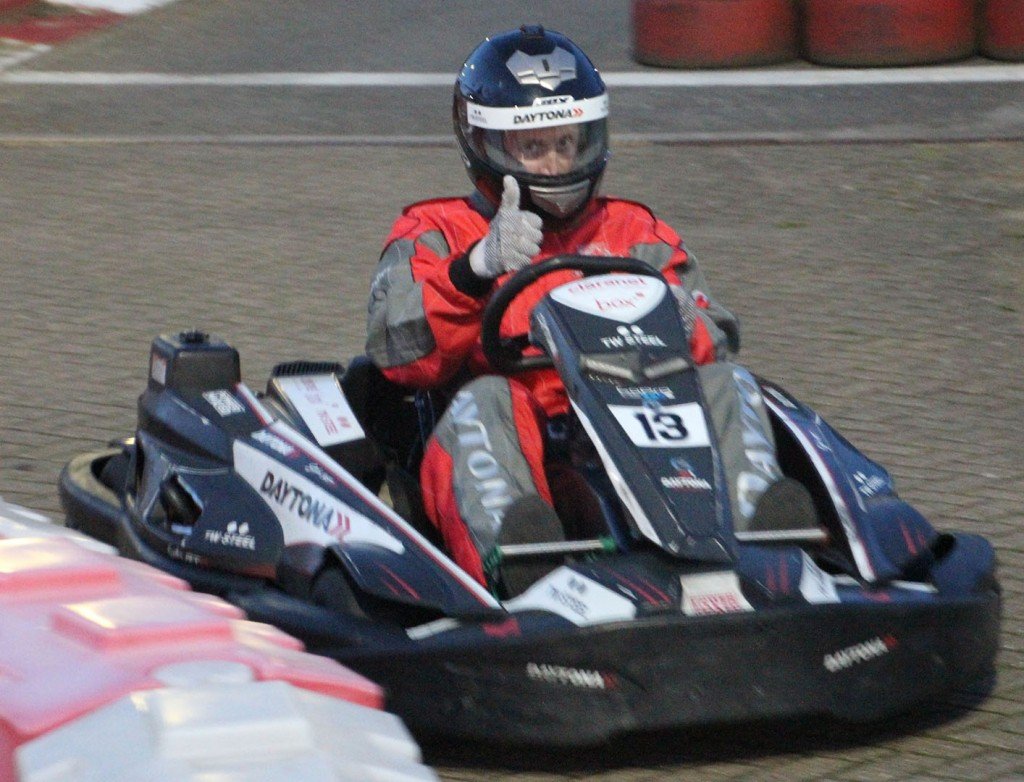 As time ticked away The Dark Horses remained just out of reach, retaining the fastest lap time of the night. The battle for first was fierce and every pit stop ate into precious seconds. Using strategy that wouldn't be out of place in topflight Formula 1 team the leading PG kart decided to forego a driver change and keep their fastest driver in the kart.
Three laps from the end PG managed to reclaim the fastest lap title but alas it wasn't enough; The Dark Horses held on for 1st place with PG coming in a very close 2nd.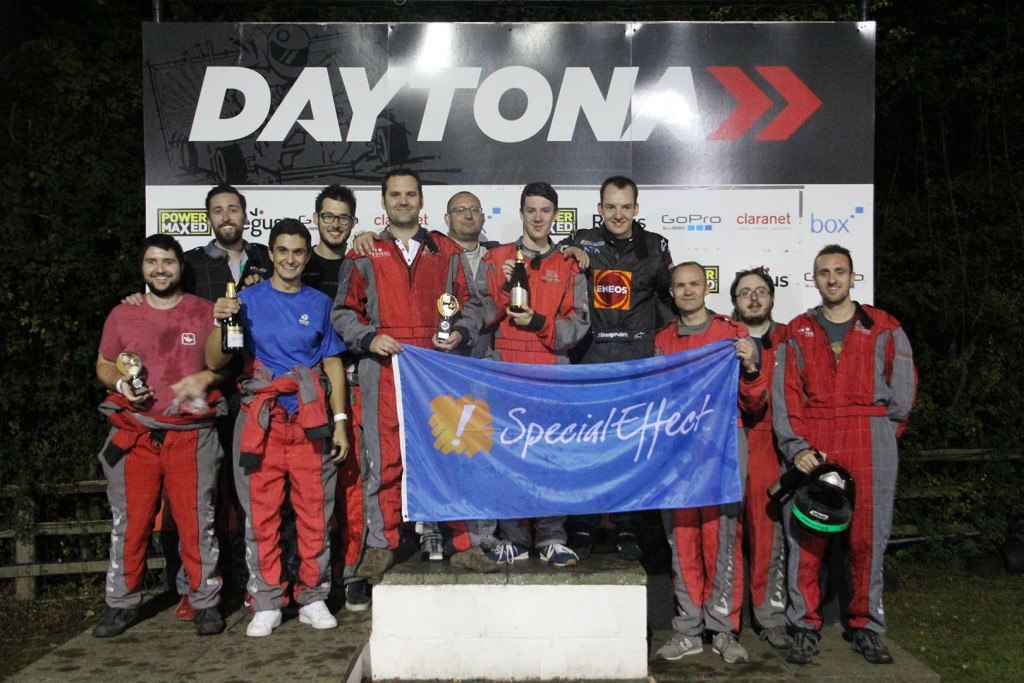 A great time was had by all but more importantly the event raised a staggering £10,000 – an incredible amount that will make a HUGE difference to those that SpecialEffect support.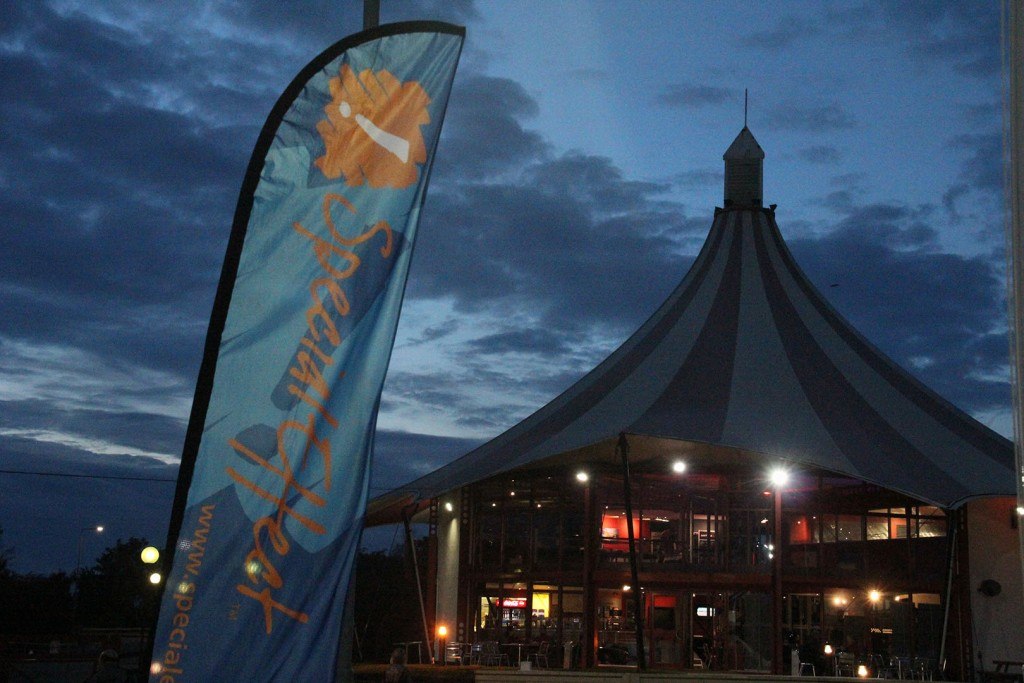 SpecialEffect is a UK based charity which we are passionate about. As a video game developer we strive to create great games, but we also want as many people as possible to enjoy those games. SpecialEffect uses video games and technology to enhance the quality of life of people with disabilities allowing them to participate, and enjoy, something a lot of us take for granted.