TIGA Awards 2016
Posted on:
TIGA are a network representing the game development and digital publishing industries of which Playground has been a keen supporter for a number of years.
Last week was the annual TIGA Awards ceremony held at Christ Church Spitalfields in London. This is the fifth year of the awards and whilst Forza Horizon 3 was released too late to be considered we were nominated for two of the Business Awards, 'Best Large Studio' and 'Outstanding Leadership Award'.
I'm delighted to announce that this year we won the 'Outstanding Leadership Award' with Playground's CEO Gavin Raeburn, COO Trevor Williams and Creative Director, Ralph Fulton, collecting the award.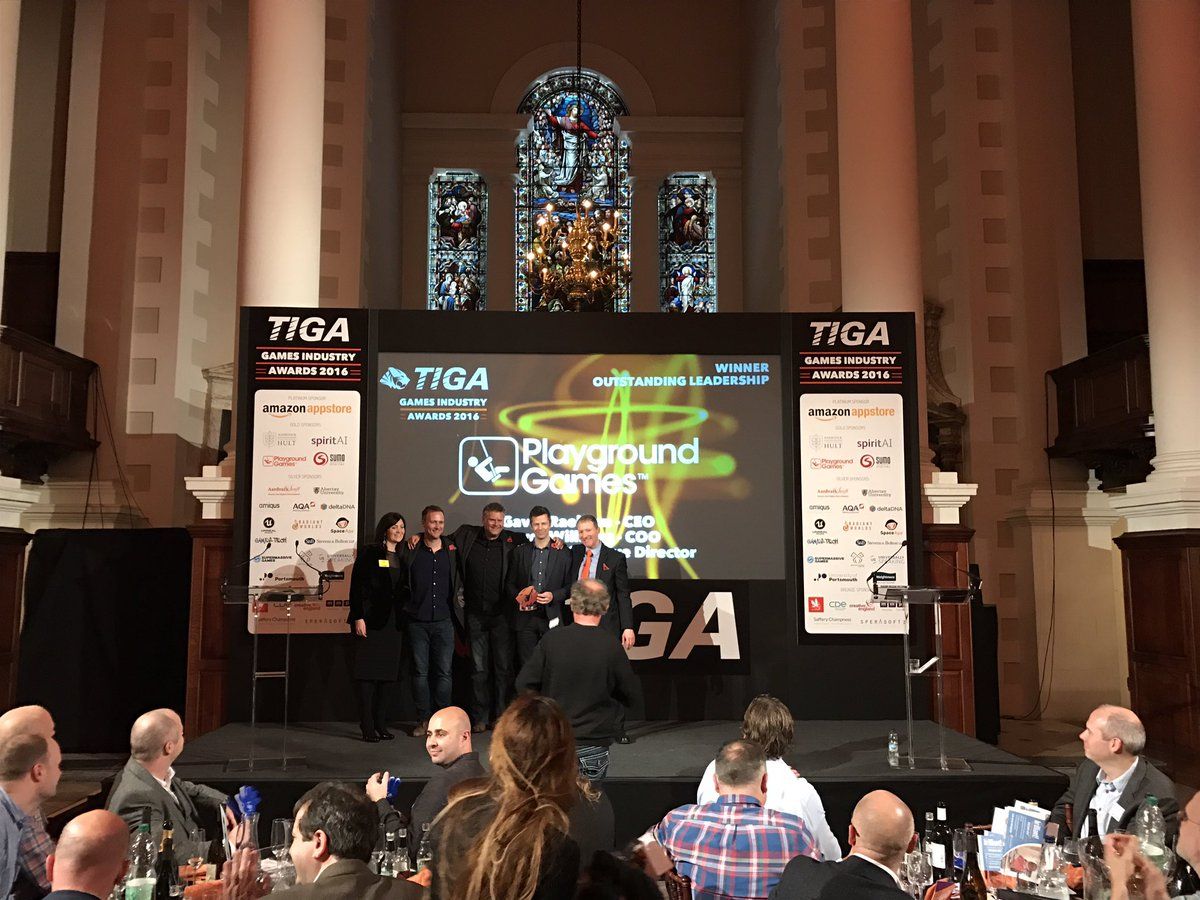 (L-R) Liz Prince (Business Manager – Amiqus), Ralph Fulton (Creative Director – Playground), Trevor Williams (COO – Playground), Gavin Raeburn (CEO – Playground)
We were also honoured that Playground CEO Gavin Raeburn was asked to present the 'Best Racing Game' award at the event which was won this year by Codemasters for Dirt Rally.
Playground CEO Gavin Raeburn presenting Codemasters with their award