Tech Track 100
Posted on:
The Sunday Times Hiscox Tech Track 100 is a league table ranking Britain's top 100 private tech companies with the fastest growing sales over their latest three years.
Playground Games have featured in 2016's league table, ranked 96th, an incredible achievement considering we were only founded in 2010. We are one of two game developers to feature in the list alongside more established tech companies Skyscanner and Funding Circle.
This was the 16th annual league table and published as a supplement in The Sunday Times on 11 September 2016.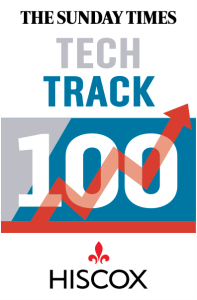 Links:
Tech Track 100 – Playground Games
Tech Track 100 – PDF Supplement
Birmingham Post – Article on Tech Track companies in the Midlands