Twin Town Challenge 2016
Posted on:
Drive from Witney to Le Touquet and back in a car costing no more than £500 you say?
The Twin Town Challenge, in aid of the SpecialEffect charity, is back and Playground are not only sponsoring again – this time we have a team taking part. Our race crew, consisting of PG car obsessives Andrew, Chris, Dave and Marco, have secured a V8 Lexus for the bargain price of £500, although it's in need of a little work…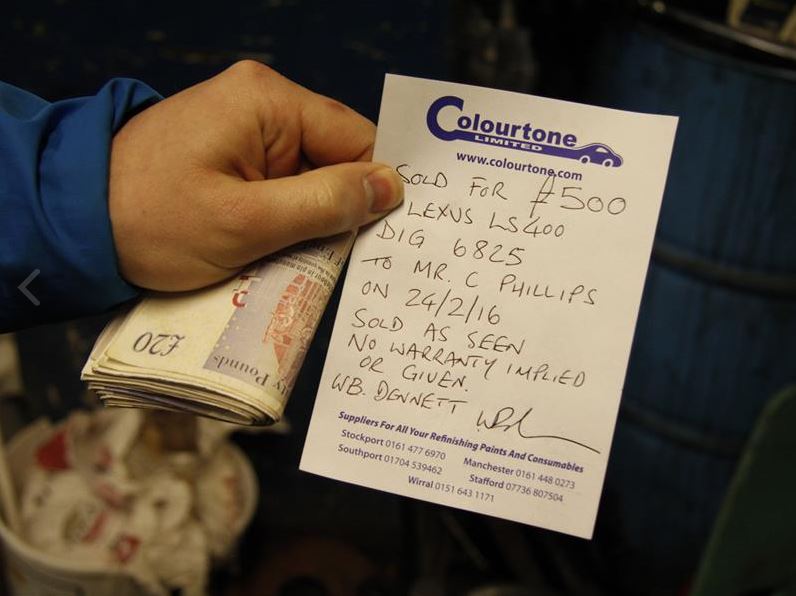 It's currently having a new exhaust fitted, and four new tyres have been delivered to the Playground studio. Ben, a UI Artist at Playground, has designed a great livery for the car – let's hope the boys can find a specialist who can do it justice, otherwise it might be a spray-can job!
The team, in Car 77, set off on Friday 27th May and we'll be tweeting their progress.
Adventure aside, this is a great way to help raise funds for SpecialEffect, a charity focused on using technology to enhance the quality of life of people with physical disabilities. If you would like to donate to this great cause please follow the link below.
https://mydonate.bt.com/fundraisers/ratedpgtt16